Shower Fixture and Pipe Repair
Is your shower faucet dripping? Do you suspect a leak under your tub or shower pan? Give us a call and we can find, fix, repair, or replace any plumbing going to and from your shower.
Used every day in your house (hopefully), the shower or bathtub is often a private retreat from our hectic lives. If that shower or tub drain is leaking, faucet dripping, or handle not functioning correctly, your retreat might not feel so refreshing. Give us a call and we can fix your leaking faucet, or find and fix the leak under your shower or tub and return your shower back to new.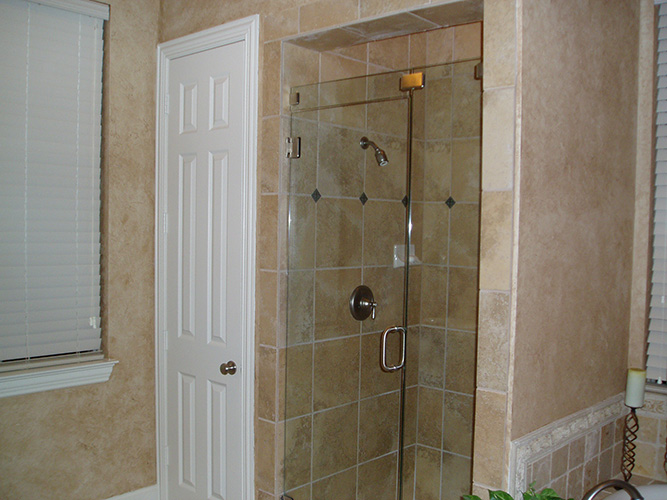 If your shower water lines begin to leak, do not put off, it needs to be repaired or replaced as soon as possible. Delaying the repair or replacement of a leaking water line can cost you much more in repairs to your home in the event that the leak bursts or mold forms.
We have fixed countless showers, tubs, and the water lines to them across the Dallas and Fort Worth metroplex.
Standing Showers
Tub/Shower Combos
Stand-alone Tubs
Jet Tubs
Hot/Cold Water Lines
Drain Pipes
Types of Fixtures
At North Hills Plumbing we have repaired, installed, and replaced just about any kind of shower or bath tub fixture out there. Stripped out screws? No Problem. Tight spaces? No Problem. Old home? No Problem. Need new water lines? We can install those too.
We will install any brand and any style shower fixtures:
Traditional shower fixtures
Rain Showers
Shower Wands
Combo Shower Fixtures
Side Jets
Free Standing
Wall Mount
Tub Mount
Leaking Shower Drain Pipes
We can test your drain pipes to ensure there is (or is not) a leak and pinpoint that leak location to reduce the disturbance to your home in the repair process.
In the photo above, we were called out to check on a suspected leak in a shower drain. We discovered multiple points of failure for the aging pipe. Our expert plumbers were able to remove the broken section of pipe and replace it with new.
In Texas, all the plumbing fixtures on the ground floor typically have drain pipes that run into the slab. This can make it extremely difficult to locate and replace broken or aging pipes. Let our experienced plumbers use the latest and greatest technology combined with decades of experience to quickly and effectively locate and fix the leak under your shower or tub.